You may remember back in November we aligned our management system platform with Citation's and introduced you to your improved, streamlined management system hub – Atlas. Well, we promised you more exciting developments to come in 2023 and they're here!
What's new?
Single sign-on is here!
We're very excited to share that we've released our new single sign-on functionality. So, if you're also a Citation client, you'll now be able to log in and manage your ISO certification, HR, Health & Safety all from one place!
And we're not stopping there. We're building a one-stop business service hub, the ultimate platform to help support your business be ready for anything. You can look forward to more powerful services to come so you'll have everything you need in one place, from DBS checks and cyber security to SSIP accreditation. Atlas will help to free up your valuable time so you focus on what you do best.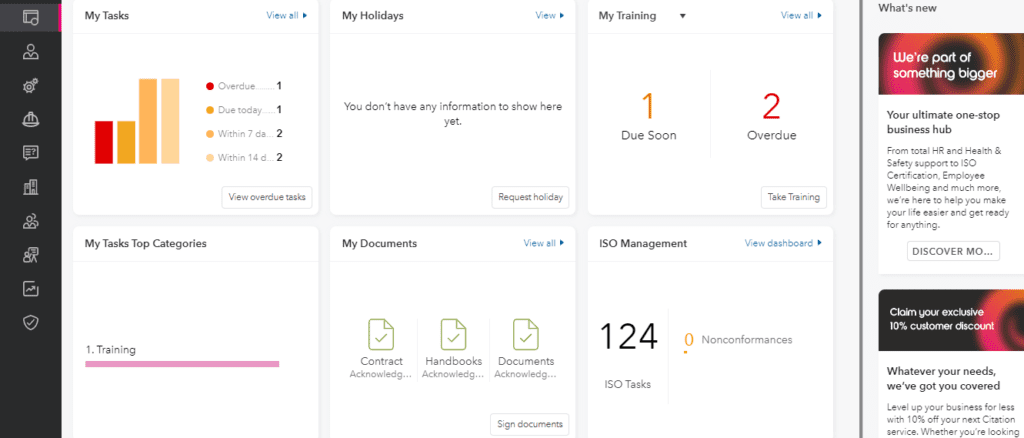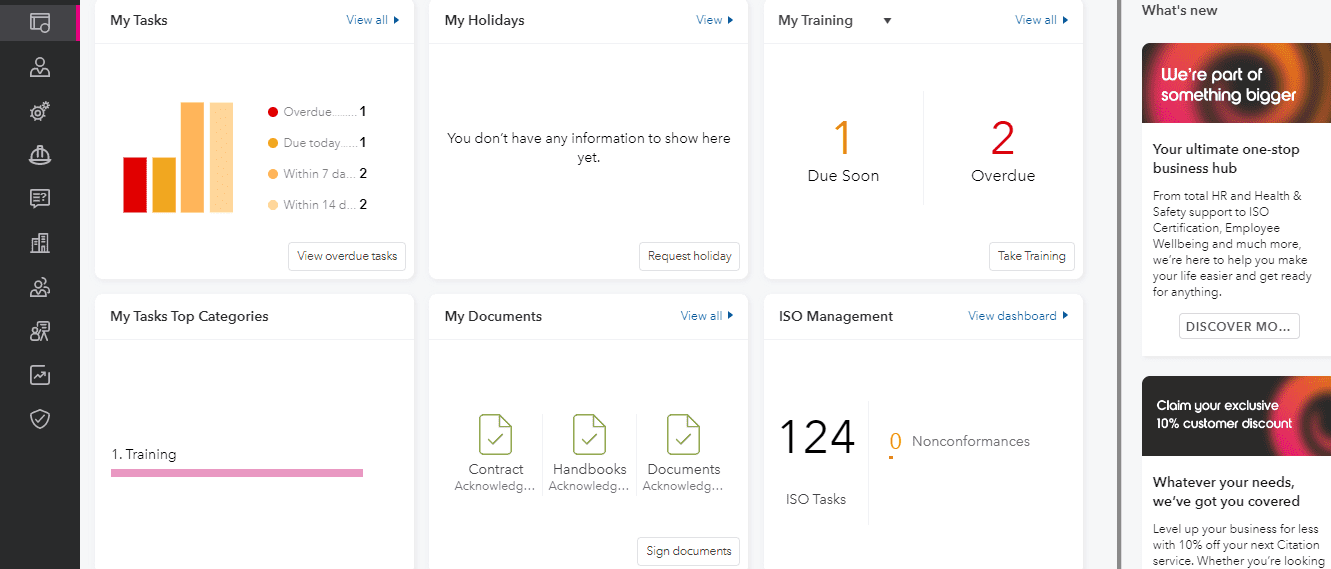 Look out for your brand-new Atlas dashboard on the homepage!
Log in to Atlas and you'll see a brand-new dashboard on the homepage, featuring more of the information you need to see all in one place. It's just one of the ways we're helping you work smarter, not harder.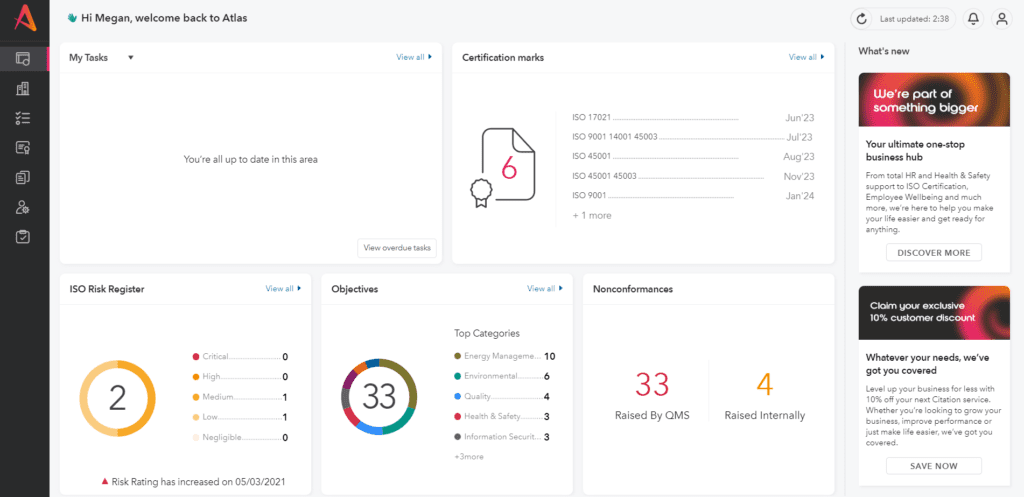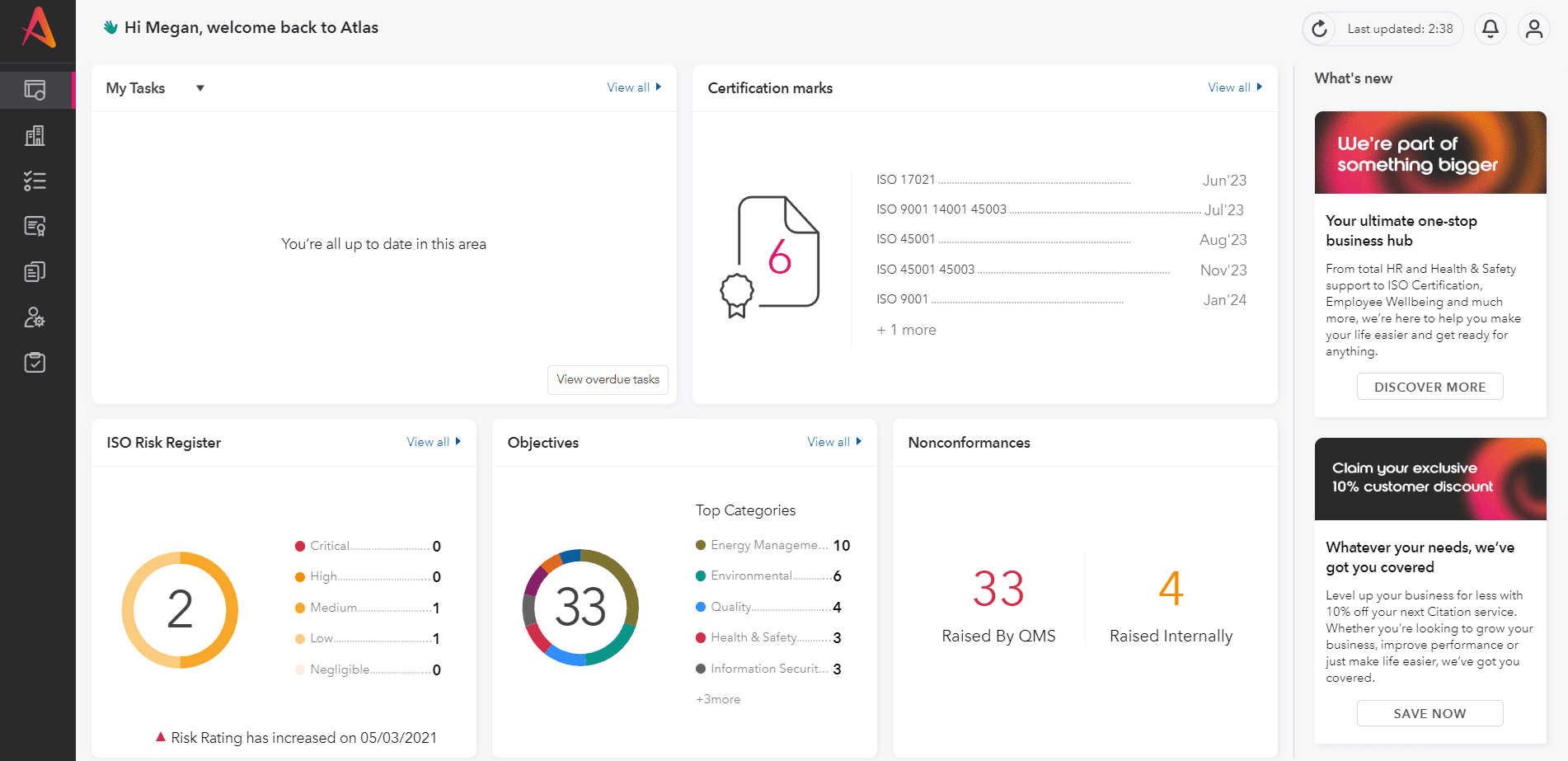 Feels as good as it looks
Not only does Atlas look more fresh-faced, it feels it too. You'll have a more streamlined and intuitive experience. With a dynamic menu, enhanced notification area and simplified user management, we've made Atlas easier for you and more engaging for your employees.
Log in to Atlas now and check out all the upgrades! We hope you like your Atlas improvements and they make your ISO, Health & Safety and HR management a little easier, so you get on with what you do best!
For any help accessing Atlas, just give us a call on 01603 630345 or email [email protected].