The rapid spread of COVID-19 was an unprecedented event that took all businesses unawares. But some businesses surprised themselves by their resilience and adaptability, skills that have served them well as the pandemic rumbles on with no clear end date.
To gain a clearer idea of what businesses did when the first national lockdown was announced, we conducted a detailed survey to find out how they reacted and adapted. Here's what we discovered.
Turning to the Furlough Scheme
When lockdown was announced and the Furlough Scheme unveiled, businesses that weren't able to adapt turned to the scheme for help. In our survey, 58% of respondents chose to furlough some or all of their workers in order to protect their staff during the uncertainty. Sometimes this was a reaction to a drying up customer base: "A lot of our customers closed; therefore we had to cut the cloth accordingly by furloughing a proportion of our staff," explained one respondent. Others cited reduced output, a downturn in sales and financial strain as causes.
It is likely that the scheme helped businesses to minimise or delay more permanent staff changes. Of those we questioned, only 8% were forced to make redundancies, while 9.8% introduced reduced pay.
Switching to remote working
Another 42.4% of our respondents were able to be more adaptable to the situation by making a rapid switch to remote working. This was achieved by the swift adoption of new software and equipment. Of those who made the move to home working, 34.6% invested in video conferencing tools, 16% purchased laptops for their staff, and 9% invested in a new VPN (virtual private network).
This transition was largely viewed positively by our survey respondents, with 52.3% and 19.8% saying that they found the change to be not difficult at all or slightly difficult, respectively. "We had to buy a couple of new desks for homeworkers, but other than that it was a smooth transition," stated one respondent.
It also appears that the staff of these businesses adapted well to the sudden change, with 92% of respondents saying that their staff had adapted either very well or quite well.
In some cases, the adoption of remote working has been so successful that it has become a permanent change: "We have and will continue to work from home," said one respondent. "We have cancelled the rent on one office space and kept the smallest for use as an address. Homeworking works well for us."
Working as normal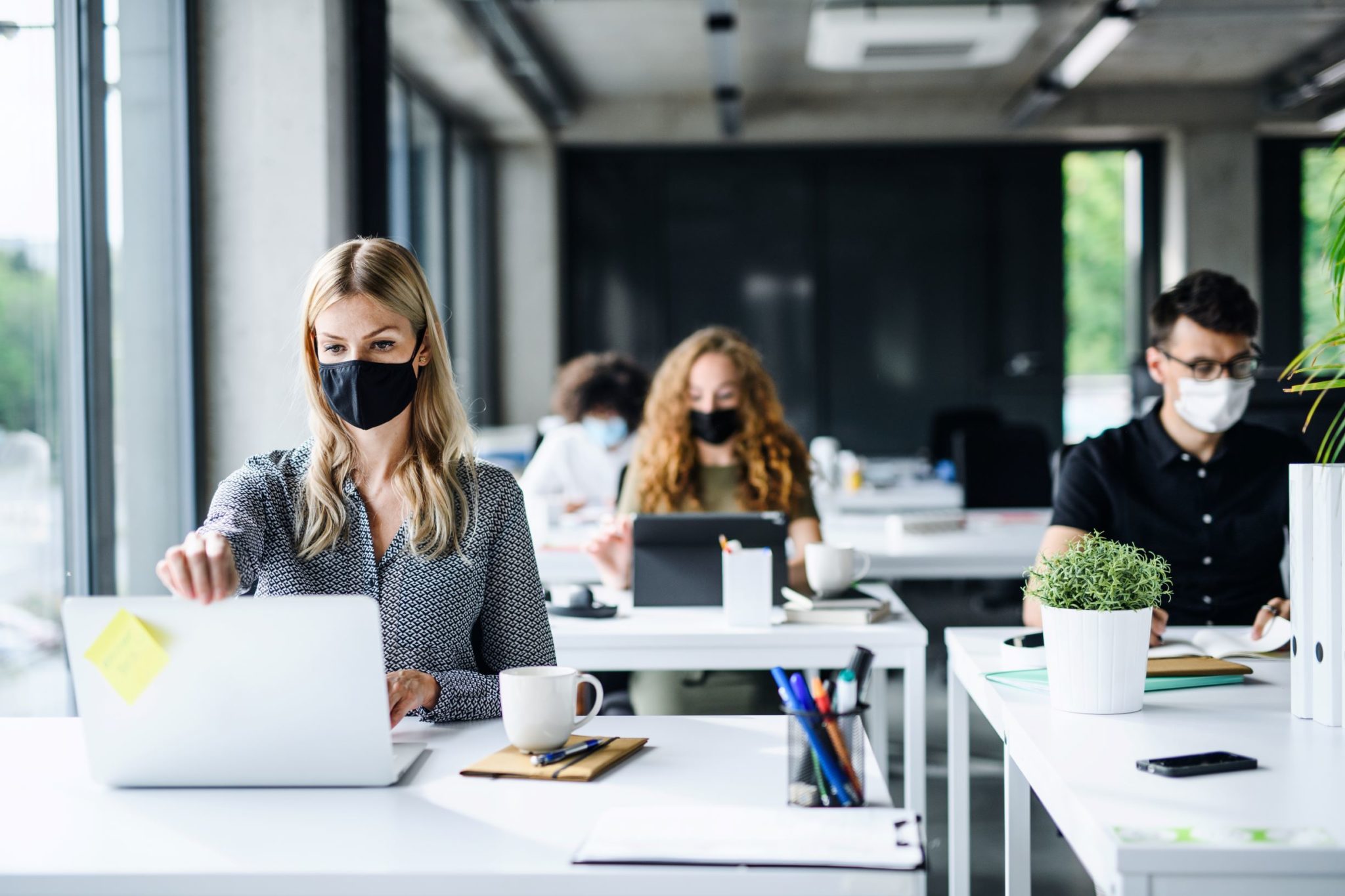 Other businesses, including those designated as key workers, were able to adapt successfully to new health & safety precautions for COVID-security to continue working. Of those we spoke to, 17.4% of respondents continued to keep their business functioning during the first lockdown almost as normal.
"We are classed as key workers," said one respondent. "We therefore had to continue but we quickly put in place new working practices for our on-the-road engineers and office staff to ensure we were working as safely as possible."
Changes included installing 'hygiene' stations of hand gel, introducing social distancing within the workplace, increased cleaning and the wearing of PPE such as masks and gloves.
Tools for adaptability
Of those questioned, 67.1% had a business continuity plan, of which 36.2% were able to use or adapt it to support them during the unprecedented first national lockdown. "We are lucky enough to have an in-depth business continuity plan, which came in handy as we all knew what was needed to ensure business continuity. I would recommend any company to spend the time to create one," reported one survey respondent.
The usefulness of a business continuity plan for making a business more adaptable at this time was also cited as helping businesses stay ahead of the rapid changes being introduced: "Our business continuity plan helped us to focus on the important things," said one respondent. "It prompted us to look at every aspect of what might happen and kept us on the front foot."
Businesses also reported relying upon the processes set out in their ISOs to help them successfully adapt to the first national lockdown. A total of 63.1% of those with an ISO said that it had helped them with their lockdown management, with ISO 9001 (the Standard for quality) and ISO 14001 (the Standard for environmental management) being highlighted as particularly useful.
"We found that having a continuity plan and an ISO in place helped with planning to maintain the business in difficult times," stated one respondent.
Staying adaptable
While it is undeniable that most businesses have been put under immense strain due to COVID-19, it is uplifting to hear that some businesses were able to adapt successfully to the changing situation and were able to rely upon their processes to guide them. Because of this, 60.2% of our participants said that they felt their business had become more resilient as a result.
If you would like to find out more about how businesses coped with the first national lockdown and what they did to go back to work afterwards, you can download your own copy of our in-depth Back to Work report.