We're making your management system platform a whole lot better.

We're excited to share that we're revamping and evolving our online platform, QMS Connect. QMS Connect will soon be known as Atlas, the same all-in-one management system solution, but better!
Over the next few months, you'll see some exciting new platform developments as we continue to invest in this service. This is part of our ongoing commitment to delivering the best experience to power your business forward. Our technology is an important part of our service and we want to make sure you're getting the most from it.
Working with clients like you, we've been able to understand what we can do to create a better user experience. And we've used this insight to prioritise these enhancements over the next few months. Our cloud-based platform is designed to help you keep on top of everything and we want to make it even easier. You asked us to make improvements – we're on it!
What to expect…
What's changed?
In October we made the platform easier to navigate and more user friendly:
Enhanced features – you'll enjoy a more streamlined and intuitive user experience
Greater security – we've added two-factor authentication to boost your security
Next time you log in, please note you may need to clear your cache and reset your password to access these improvements and enjoy the latest version.
What's coming up?
During November and leading into the New Year:
New and improved document area – we're bringing all your templates, processes and documents into one area for a simpler approach to document storage and management
Fresh facelift– we're going to get better looking! On 21 November we'll reveal our facelift as QMS Connect officially becomes Atlas
Plus, if you're a Citation client currently using multiple platforms, you can look forward to some exciting developments that will really benefit you and your business.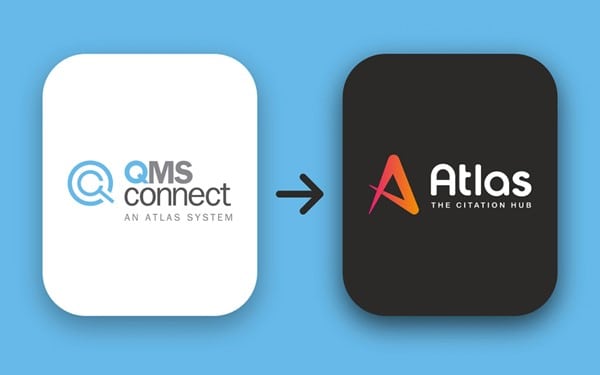 Watch this space, we've got more to come in 2023!