Businesses are increasingly finding that their impact on the environment is being scrutinised by both their customers and the government, with calls for them to do more for the planet amplifying.
It's therefore unsurprising that we found that 72% of business respondents in our 2021 environmental survey now believe that it is 'very important' to consider their environmental impact and how their operations affect the planet.
But this leads to the question of what can be done.
Among our survey respondents, some of the most popular actions to reduce environmental impacts have been providing bins for recycling (86.4%), turning off the heating and lights (80.9%) and switching off electrics (77.3%).
These actions have typically been simple and inexpensive to implement, but as the pressure mounts, more businesses have become willing to invest in more significant solutions. And one of the solutions that has received growing interest is carbon off-setting.
What is carbon off-setting?
Carbon off-setting typically involves investing in reforestation schemes or planting trees to 'off-set' the emissions created by business operations.
Trees absorb carbon dioxide as they grow, storing it and thereby removing it from the atmosphere. Businesses can therefore use tree planting schemes to write off some of the emissions they produce, shrinking their carbon footprint as a result. In our survey, one of our respondents reported that they were off-setting their carbon footprint by planting more than 600 trees a month, for example.
In addition to reducing the amount of carbon in the atmosphere, tree planting schemes also aim to combat deforestation. Currently, global deforestation amounts to more than 7.3 hectares every year, which roughly equates to 27 football pitches every minute. Off-setting schemes and the additional trees planted by businesses therefore set out to replace the trees that we have lost.
With this in mind, it is not surprising that more and more businesses are looking to invest in carbon off-setting schemes. However, not everyone is convinced that off-setting is the golden solution that it appears to be.
What are the disadvantages of carbon off-setting?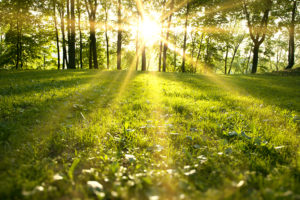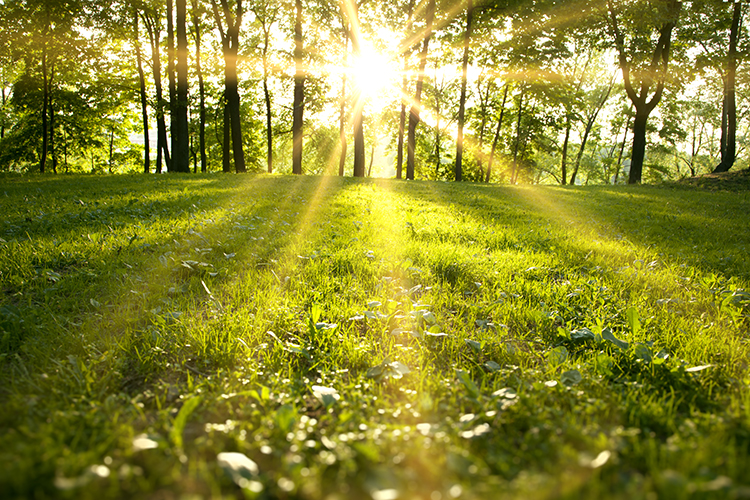 While more businesses have jumped on the carbon off-setting bandwagon, environmental groups have been more critical of the schemes. One of the main reasons for this is that trees take time to grow.
According to Greenpeace, it can take as many as 20 years for a carbon off-setting scheme to capture the amount of CO2 that it promises. Trees don't write off emissions as soon as they are planted – they need to be nurtured and then protected over a long period of time in order to fulfil their carbon storing potential.
It should also be borne in mind that trees store the carbon – it doesn't disappear. If a tree is ever chopped down and burnt, it releases all of its stored carbon back into the atmosphere.
Fire is also a real risk. Trees require water, which in the wrong environments could lead to desertification and a situation in which a forest fire could easily spread. Man-made forests in which trees are evenly spaced can also enable fires to travel more quickly.
Experts have also raised concerns over biodiversity as tree planting schemes can focus on the planting of single-species trees, which limits a forest's biodiversity rather than encouraging native wildlife and other flora.
The other major drawback of off-setting schemes is that they don't really remove unsustainable behaviour or reduce the actual production of emissions.
By off-setting their emissions, businesses could theoretically continue their operations as normal, bypassing the need to change their activities so that fewer emissions are produced in the first place. This is an accusation that has been particularly aimed at airlines, many of whom now invest in off-setting schemes for their flights.
Time for a longer-term strategy
This does not mean that carbon off-setting cannot be part of a business' overall sustainability plan. Indeed, as a complementary action they can still be beneficial, particularly if a scheme has begun to shift its focus onto investing in clean energy or diversified by incorporating social benefits.
As a business, you can look out for schemes that carry the Voluntary Gold Standard (VGS) or the Voluntary Carbon Standard (VCS) to ensure that the scheme you choose offers real benefits. The former means that the off-set scheme is audited according to the rules laid out in the Kyoto Protocol and that it also has social benefits for local communities. The latter is just as rigorous but allows a greater range of small-scale projects.
But such schemes should still always be part of a solution rather than the solution itself. Off-setting the emissions already created is only tackling one half of the problem; it does not deal with the unsustainable activity that created the emissions in the first place.
Because of this, longer-term strategies that integrate sustainability into every business operation are key. With a long-term strategy a business can work to control its current environmental impact while also ensuring that improvements are continuously being sought out and implemented.
It is for this reason that environmental management schemes such as ISO 14001 can be so helpful. The Standard provides businesses with a framework that enables them to accurately identify their environmental impacts and then formulate ways to monitor and control them. Another key part of the Standard is continuous improvement, which means businesses with the certification must demonstrate that they are always looking for opportunities to improve their environmental performance.
To find out more about ISO 14001 you can head over to our dedicated web page. You can also learn more about businesses and their attitudes towards the environment in our latest environment report.